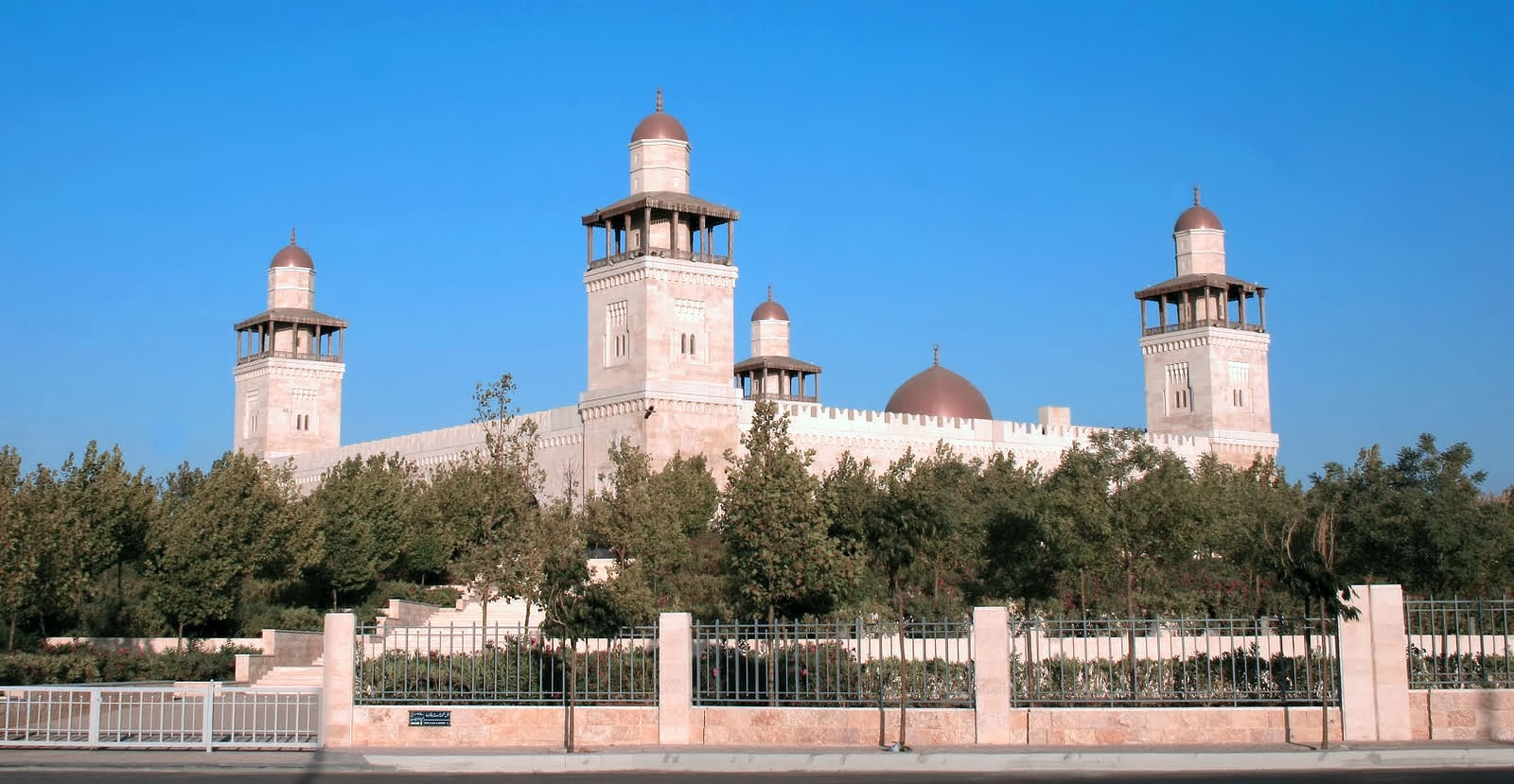 05 Days / 04 Nights
04 Nights Amman 
---
Day 01 : Amman Airport  – Dead Sea – Prophet Sho'ayb –  Amman Hotel  
Arriving To Amman Airport, Meet & Assist By Highlands Representative, Start our Day  To Visit The Lowest Point On Earth Laut Mati ( The Dead Sea ) Is A Salt Lake Whose Banks Are More Than 400m Below Sea Level, The Lowest Point On Dry Land. Its Famously Hypersaline Water Makes Floating Easy, And Its Mineral-Rich Black Mud Is Used For Therapeutic And Cosmetic Treatments At Area Resorts , Drive To Visit Makam Prophet Shoayb (Upon Him Be Peace ), Back to Amman Hotel for Dinner & Overnight .
---
Day 02 : Prophet Yousha- Companion Abu Obadiah – Derar Bin Azuar – Sharhabeel Bin Hasnah – Amman Hotel 
Breakfast,  Start our Day to Visit Makam Prophet Yosha Bin Noon (Upon Him Be Peace) who Was Very Close To Musa (Upon Him Be Peace) And Took His Place As The Leader Of The Bani Israil After His Death. He Is Known As Joshua In The Bible. Yusha (Upon Him Be Peace) Was The Great Grandson Of Prophet Yusuf (Upon Him Be Peace),, then We Drive To Jordan Valley to Visit Makamat  Companions Abu Obaidah Amer Bin Jarah Was One Of Companions Of The Islamic Prophet Muhammad. He Remained Commander Of A Large Section Of The Rashidun Army During The Time Of The Rashid Caliph Umar And Was On The List Of Umar's Appointed Successors To The Caliphate , Derar Bin Azuar & Sharhabeel Bin Hasnah , we Drive Back to Amman Hotelfor Dinner & Overnight .
---
Day 03:  Abd Alrahman Bin Owf – Belal Bin Rabah – Umayyad Castles – Last Living Sahabah Tree – Amman Hotel 
Breakfast, Full Day Visits To Makamat Companions Abd Alrahman Bin Owf & Belal Bin Rabah , Then We Drive To East Of Jordan To Visit The Desert Castles Of Jordan Represent A Prominent Part, Are Fortified Palaces Or Castles In What Used To Be The Umayyad Province Of Bilad Ash-Sham. Most Umayyad "Desert Castles" Are Scattered Over The Arid Regions Of Eastern Jordan , Our Trip Will Continue To Visit The Last Living Sahabah Tree That Prophet Mohammad ( Saaw ) Sat Under In His Trip To Syria , This Tree Is Still Alive In The East Part Of Jordan , Then We Go Back To Our Hotel For Dinner & Overnight .
---
Day 04 : As-Hab Alkahef –Mu'ta Battle Field – Companions Zaid Bin Harethah – Ja'far Altayar – Abdullah Bin Rawaha – Prophet Nuh – Amman Hotel 
Breakfast,  Start our Day  to Visit The Cave Of The Seven Sleepers As-Hab Alkahef , The Cave In Which A Group Of Pious Youths (Equated With The Christian Legend Of The 'Sleepers Of Ephesus') Sought Refuge From A Tyrannical Pagan King And In Which Allah (Glorified And Exalted Is He) Caused Them To Sleep For 309 Years. Their Story Is Mentioned In The Holy Quran In Surah Kahf. The Cave Is Located In The Suburb Of Abu Alanda In Amman , then Drive To The South Of Jordan To Visit Mu'ta Battle Field , The Battle of Mu'tah  was fought in September 629 C.E ,  near the village of Mu'tah, between the forces of the Islamic prophet, Muhammad and the forces of the Eastern Roman Empire In Muslim histories, the battle is usually described as the Muslims' attempt to take retribution against a Ghassanid chief for taking the life of an emissary. According to Byzantine sources, the Muslims planned to launch their attack on a feast day. The local Byzantine Vicarius learned of their plans and collected the garrisons of the fortresses. According to the Encyclopedia of Islam, the Muslims were routed after three of their leaders were killed,  Then Drive Back To Amman Hotel For Dinner & Overnight .
---
Day 05:  Airport   
Breakfast , Transfer to the Airport.
---
Include

s

:
Assistant At The Airport On Arrival & Departure By Highlands Travel Representative.
Entry Jordan Visa .
Deluxe A/C Coach .
Professional Escort Guide.
Entrance Fees At All The Above Mentioned Sites .
Full Board Meals (Breakfast, Lunch & Dinner) .
01 Pax Sharing Free For Each 15 Paying.
Mineral Water In Bus & During Meals.
Excludes:
Soft Drinks, Tips & Personal Expenses.